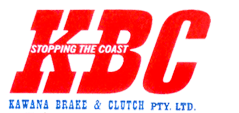 Brake
Security of your car is vital. Perform a brake inspection with us and avoid fatal consequences
Raed More...
Clutch
We Service and replace clutches for cars, trucks, buses and commercial vehicles.
Raed More...



About Kawana Brake & Clutch

No matter what type of car you drive, from classic to the latest. At Kawana Brake and Clutch, We have solution to all your clutch and brake needs. We use quality parts for brakes, clutches and provide expert advice.

Our service includes,

Car Servicing
Computer Diagnostics
Performance vehicles
Race track requirements
Off Road and heavy duty vehicles
Commercial vehicles
Original Equipment replacement for a wide range of vehicles

We also provide service if your car has broken down, making strange noises, leaking oil, using too much fuel, hard to start or has any number of other problems that need quick expert advice.
Please call us or fill a contact form and we will get back to you as soon as possible.