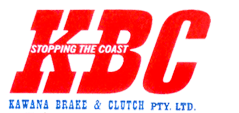 Brake
Security of your car is vital. Perform a brake inspection with us and avoid fatal consequences
Raed More...
Clutch
We Service and replace clutches for cars, trucks, buses and commercial vehicles.
Raed More...



Brake

Brake Service and Repairs

At Kawana Brake and Clutch, We're mechanics and we specialize in Automotive Brake repairs. We are passionate about keeping you on the road safely. We only use the highest quality new and remanufactured brake parts. It makes sense to leave your vehicle with Sunshine Coast's number one experts in brakes.

Clutch

Clutch Service and Repairs

If you experience Judder, Slip, Fierceness, or Drag, bring your vehicle over to our workshop and one of our expert technicians will be able to perform a free clutch check and professionally diagnose the cause of the problem. We specialized in clutch repair and replacement.